SPONSORIZED PARTNERS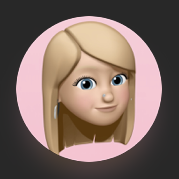 ---

#AmericaNeedsFarmers THE END OF GENERATIONAL FARMS   iowANFarmer

---

Follow Ice Age Farmer at: https://www.iceagefarmer.com/​ ▶️ Become a member: https://fromthefield.tv​ Follow me on Telegram: https://t.me/SHTFFarmer​ ▶️ New channel...

---

FYI: How to Grow Chicken Feed. "Save money and build a healthier flock by learning how togrow your own...

---

FYI: My NEW Favorite Seed Starting Method 🌱🌱🌱.   Epic Gardening

---

How I Process Excess Cauliflower & Broccoli I Grew to Eat 6 Months Later   Learn Organic Gardening at...

---

#ChickenGrowth​ #ChickenFacts​ #BackyardChickens RAISING CHICKENS 101: Chicken Growth (TIME-LAPSE) #2 of 4   Hollis & Nancy's Homestead

---

The difference between seed starting mix is all in the texture. The finer the texture the higher the quality....